The situation in Tonga may change quickly – but the work goes on and the message never changes!
Here's a summary of today's stories with photos from Willy Florian, Station Manager, for your prayers …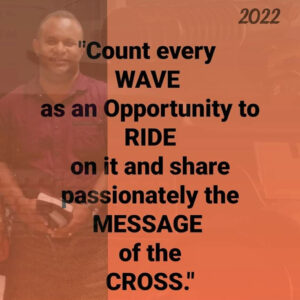 A WORD FROM THE LORD FOR 2022
I just want to repost what God gave me at the beginning of this year. I post it on the 1st of January.
2022 is the year of many waves, use the right surfboard to ride on those waves.
You will be amazed and say WOW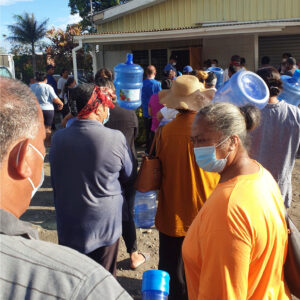 COVID IN TONGA
People rushing to get water as the nation prepares for a 48 hours lockdown at 6pm today, after we have 2 confirmed covid19 case.
It is believed that the virus was spread from one of the ship at the wharf that have come with aid for the nation after the Volcano Eruption.
Please keep us in your prayers.
Pray for me as i use the Word of God to surf over this second wave through Radio Wave proclaiming the message of the Cross.
What an opportunity and I'm excited and knowing that God is in control.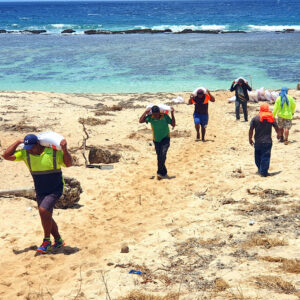 THE BUILDING WORK CONTINUES
A big thank you to our builders who have been helping with the new Station building from day one. Today we need sand, although they are builders but they went down to the beach and get sand (50 bags) carry them all the way to the top (about 50 meters walk) under the hot sun. Im thankfully for this amazing men.
Thank you Jesus.
Please keep them in your prayers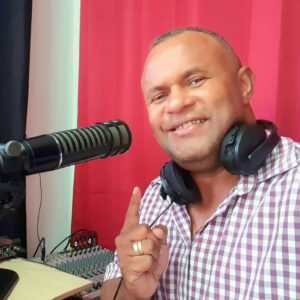 EVERY WAVE AN OPPORTUNITY
Count every wave as an opportunity to share passionately the message of the CROSS.
When I asked the Lord for one soul, He gave more than one. Lord I pray that you will speak, touch and changed the people of Tonga through the RADIO.
Keep me in your family prayers as we together reach out to the lost.