We recently completed the TCRFM '30-day Challenge' – to raise funds for a new studio facility designed around two modified 40ft Hi-Cube shipping containers (the largest available).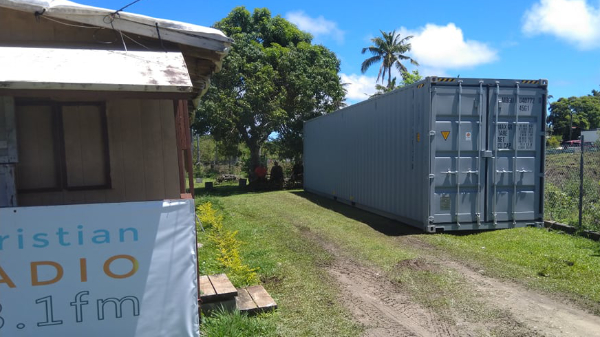 The first container arrived early-October at the station site, and we're preparing to ship the second container on 27 November, but first we must load it with timber framing, special internal insulation, decking; wall cladding, broadcast equipment and other essential items.
We praise God, and are truly thankful, that through the donations received so far we have raised approximately $25,000 of the minimum $30,000 target. However, with building materials already in short supply in Tonga we are praying to exceed this target so we can send as much as possible while we have this window of opportunity.
With just two weeks left before the container is picked up for shipping, your donation – of any amount – will take us a step further towards filling the space available!